Setup Or Update your call transfer screen according to your requirements. Select which option you want to transfer screen.
1. Go to Settings >> Admin Settings

2. Click on Call Transfer Settings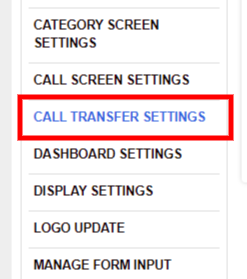 3. Here you can easily manage your call transfer settings. You can select the option you need to transfer. weather it is counter, category or appointments.

Here is the video for your reference