To start with the Queues,
Select the Counter where the visitor should move next. Now Click on the Next button to call the upcoming visitor.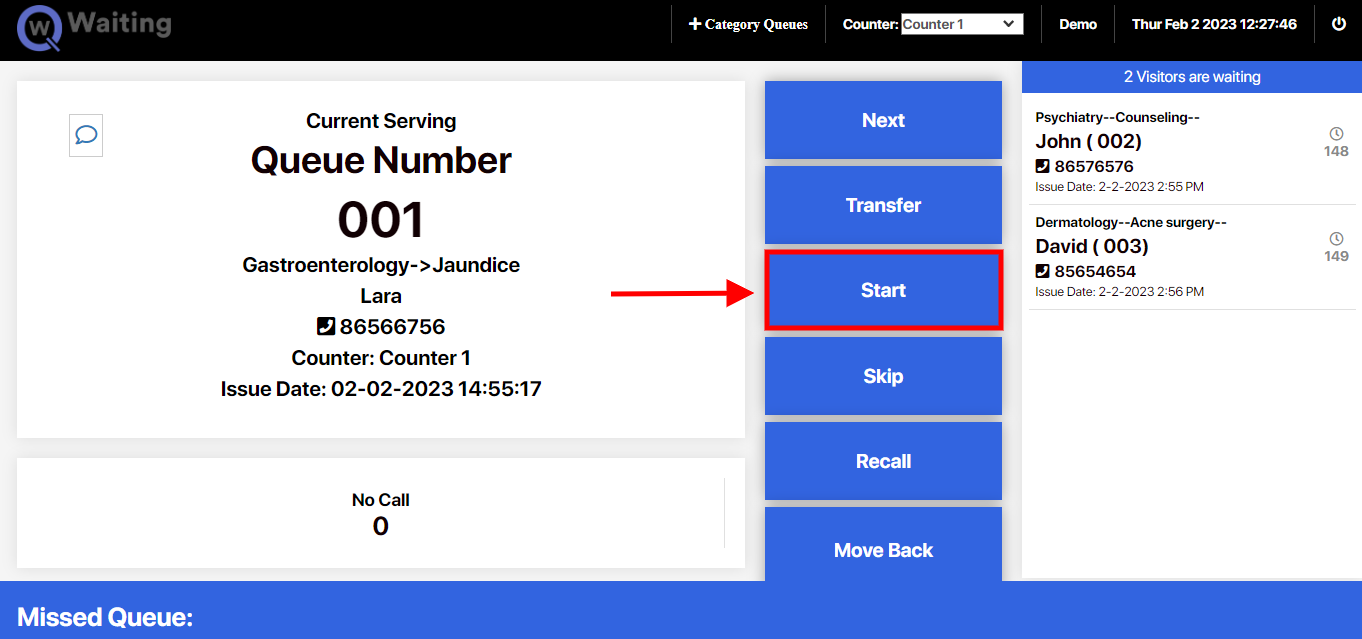 Now, Click on the Start button to start with the Call and this will show you the serving time mentioning the time and call details.
Also, here is the video tutorial for your reference