To add staff, go to staff Module
There use the Add button to add new staff, enter their name, email details, username password.

Do select the counters which you want to allot to the staff members saving their places on specific counters.

Also, you can reset your password and allot the permissions for the specific counters.
Click on Save Button.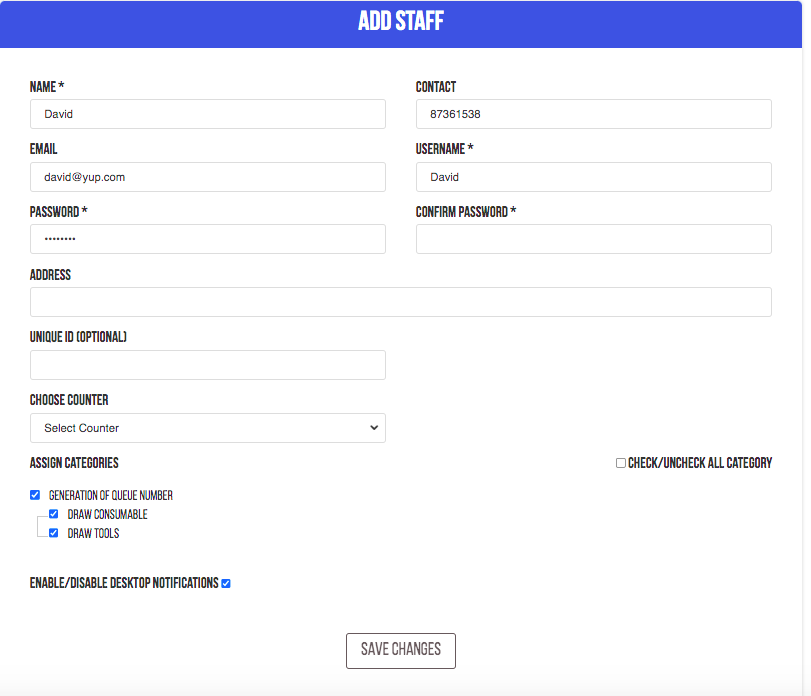 Also, here is the video tutorial for your reference